Who makes the best Hard Lids in Sydney, New South Wales? (Reviews/Ratings)
Posted on 30 March 2022 by Utemaster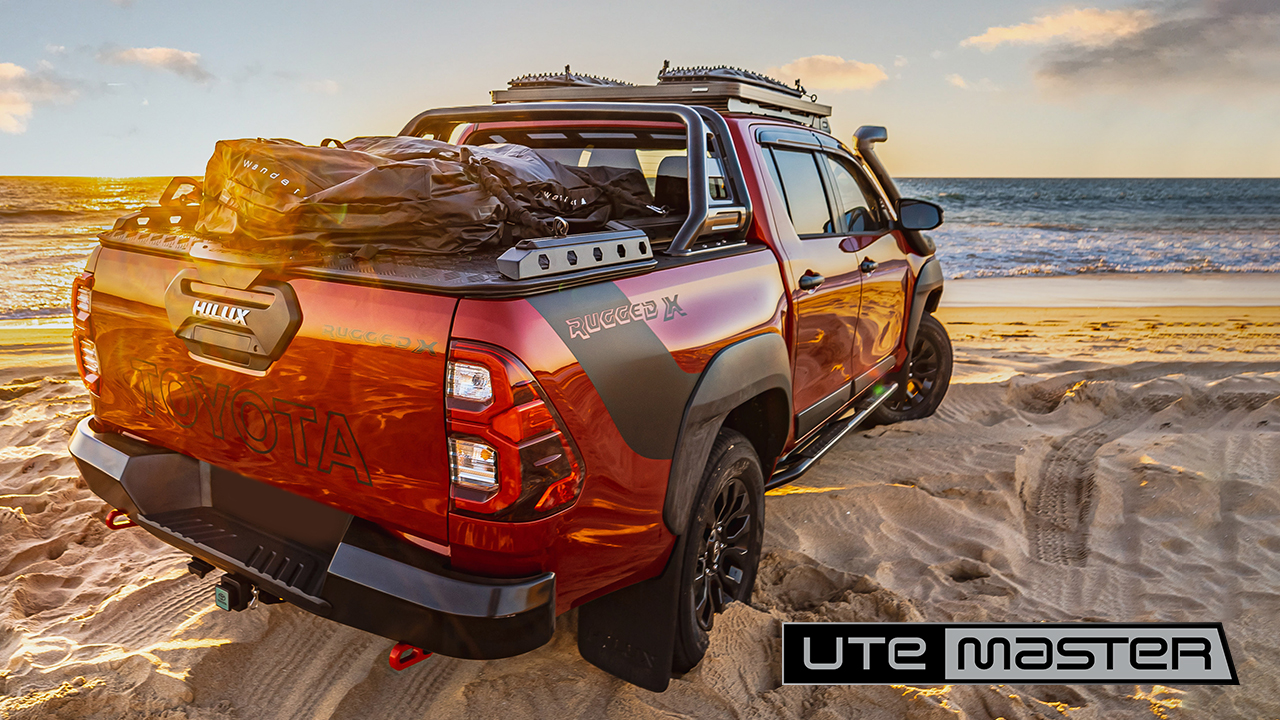 On a daily basis, we at Utemaster talk to Ute owners from Sydney who are looking for the best tub cover for their Ute.
We've had so many discussions regarding what tub covers are available and what features are important that we feel we've got a good grasp on what's out there.
In the market, there are many different types of covers including Roller Shutters, ABS Plastic Lids, Fibreglass Lids, Vinyl Tonneaus and Aluminium Hard Lids to name a few.
There's a lot to consider and we want our customers to be as informed as possible. So with respect to our competition, we'd like to share our insights with you.
Here is a list of the best tub cover suppliers in the Sydney area (in alphabetical particular order)
> ARB
Having been around for years, ARB is a well-known Australian brand that manufactures a wide range of 4x4 accessories. This includes their "Sportlid" which is constructed from ABS and manufactured in New Zealand by a subsidiary of ARB's 'Proform Plastics'.
> EGR
EGR manufacture a wide range of low-budget tub cover solutions including an Aluminium Hard Lid called the 'Load Shield'. It's lightweight, has a maximum 100kg load rating and is lockable with a supplied key. EGR also offer other tub covers including Fibreglass Tub Covers and Roller Covers (Electric & Manual).
> HSP
Melbourne-based HSP has become well known for their Australian made tub covers, in particular their 'Electric Roll R' cover which their website states as "Australia's first and only Electric Roll Top". They also offer other tub covers including FibreglassTub Covers and Roller Covers (Electric & Manual).
Pro's & Con's of Roller Shutters
> Utemaster
Utemaster design and manufacture "Australia's toughest hard lid". Made in New Zealand, the Load-Lid™ is a premium product for serious Ute owners and has a 200kg rating. It is the toughest alloy hard lid in the Australian market and is complemented by a huge range of accessories.
Find out more: Utemaster Load-Lid™
In summary, there are four main suppliers to consider if you live in Sydney.
You may also like to take a look at some of these great resources:
How much does a Load-Lid cost?
Which is best, Roller Shutters, Plastic, Aluminium, Fibreglass or Vinyl Tonneau?
Click the button below to proceed to our Ute Builder, you'll be able to view different hard lids with pricing and get a quote to have it installed through one of our Sydney based resellers.