AWNING MOUNT
How to mount an awning to your Centurion Canopy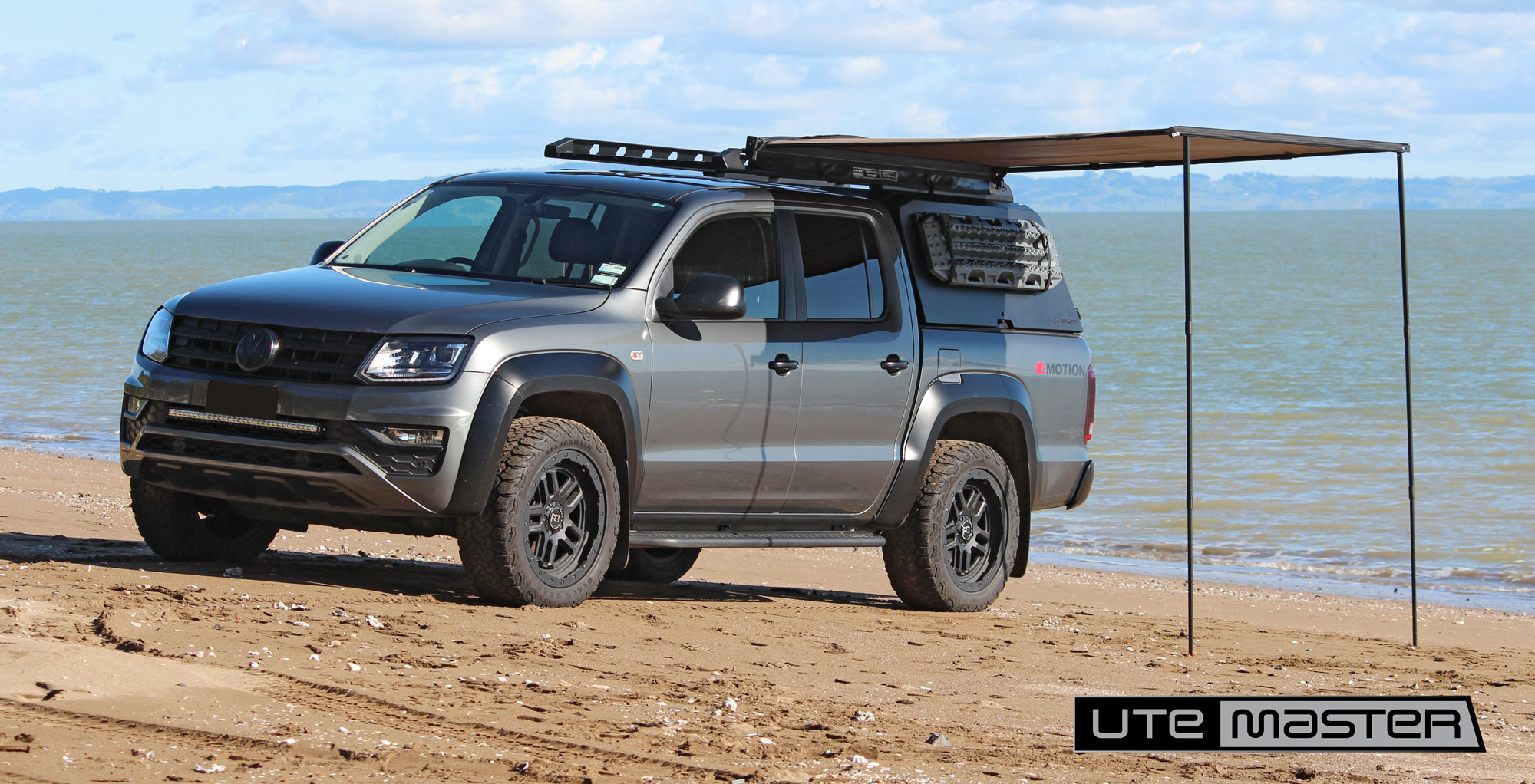 Why mount an Awning off your Canopy?
Whether you're trying to avoid the rain or sun, a side-mounted awning is a great way to provide a sheltered space next to your vehicle. It is a staple accessory for any Ute that's used for work and adventure.
The Cantilever Roof Rack to suit the Centurion Canopy is an ideal mounting solution due to its strength and placement.
When opened, the awning sits above the open Canopy doors so it does not limit access to your wellside. It provides a large sheltered area and it's a great spot to unpack the camping chairs, start up the BBQ and crack open a cold beer!
Mounting the Awning
Because the Cantilever Roof Rack is made of Aluminium it's very easy to mount an awning.
Once you have decided on placement all you need to do is drill through the rack and bolt it on.
We recommend mounting it off the top of the Cantilever Rack to give you maximum clearance.
Things To Consider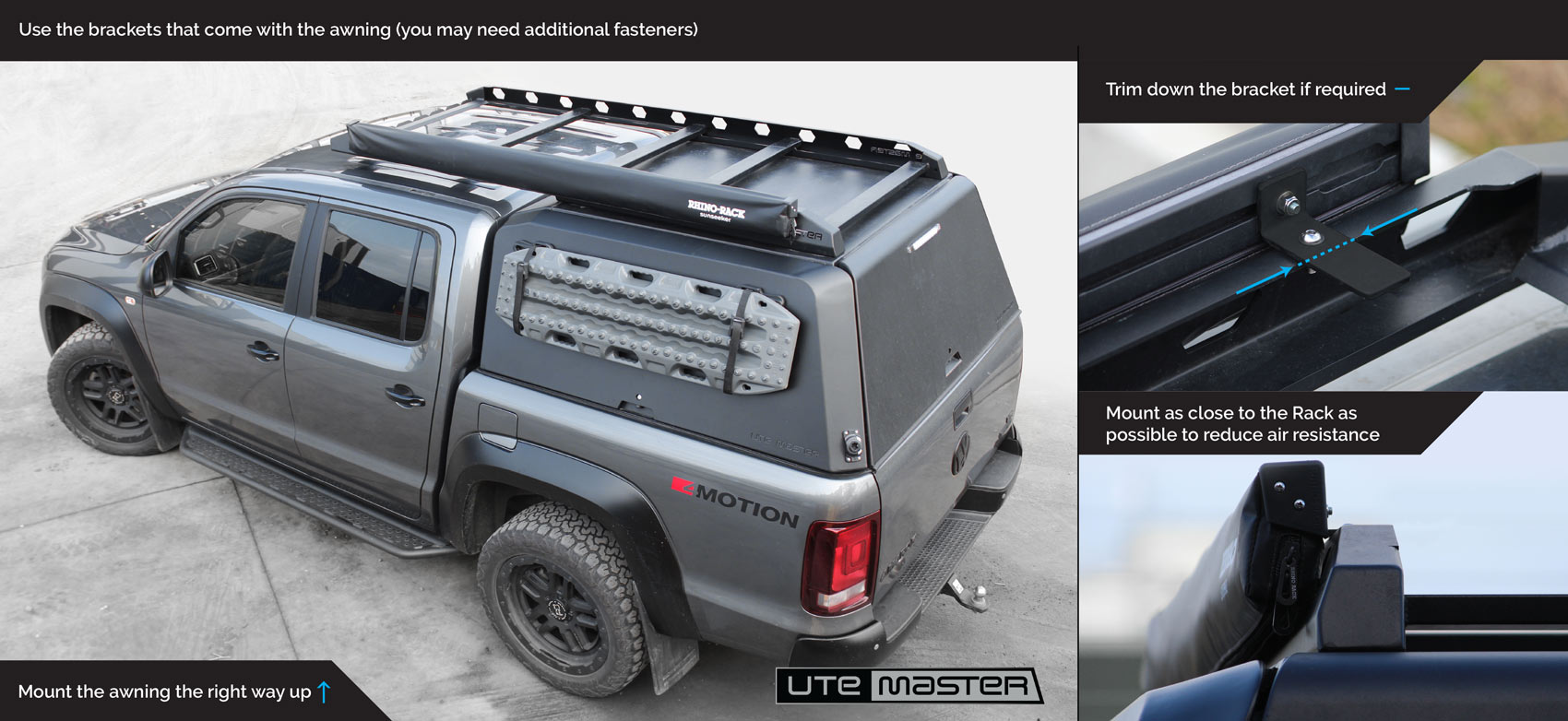 Pictured is a Rhino-Rack Sunseeker
Frequently Asked Questions
Q) Can I purchase an awning from Utemaster directly?
A) We do not re-sell awnings as part of our product range, we recommend you talk to your local Roof Rack or 4x4 Store for supply and installation assistance.
Q) What brand of awning do you recommend?
A) The Rhino-Rack "Sun Seeker" is easy to install and use as pictured on the grey Amarok above. However, customers have used Darche and Adventure Kings successfully as well as many other brands. Most awnings mount in the same way.
Q) Can I still open the doors of the Canopy when the awning is out?
A) Yes, if you mount the awning off the top of the Cantilever Rack it will not interfere with the door