CANTILEVER ROOF RACK


To suit Utemaster Centurion Canopy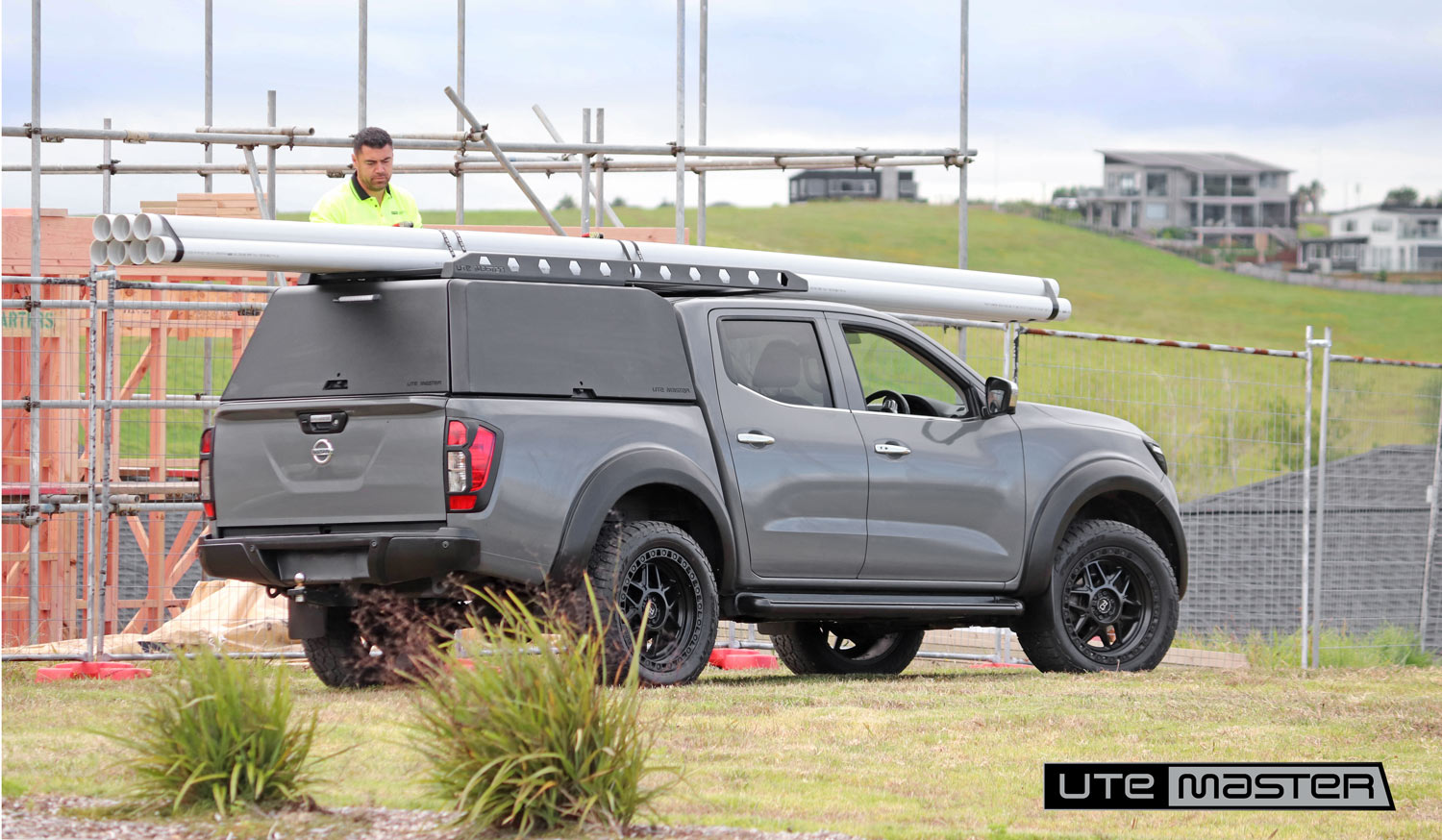 Optional Cantilever Rack
The Cantilever Rack is a seriously robust optional extra for the Aluminium Canopy with a 200kg load capacity.
All utes are designed to flex in between the wellside and the cab. This can be problematic for a traditional roof rack setup that is mounted to both the cab and the canopy because it can cause damage while the flex occurs.
The Cantilever Roof Rack extends over the cab making it completely independent and eliminates the risk of damage to the cab! The Cantilever Rack is seriously useful and robust and is an optional extra for the Aluminium Canopy.
Heavy Duty Construction
The Aluminium construction allows this canopy to carry much heavier loads than you ever could on a fibreglass or ABS canopy.
This means you can stack it with all your gear to get stuff done and enjoy life's adventures without having to worry about it cracking or damaging your tub.
Multiple Tie Points
Using the hex-shaped tie-down points you can be sure your straps will sit firmly in place by crisscrossing between the hex cutouts on each side.
The cut-outs are also particularly useful if you are using straps with hooks to secure PVC pipe, kayaks or any trade and recreational gear.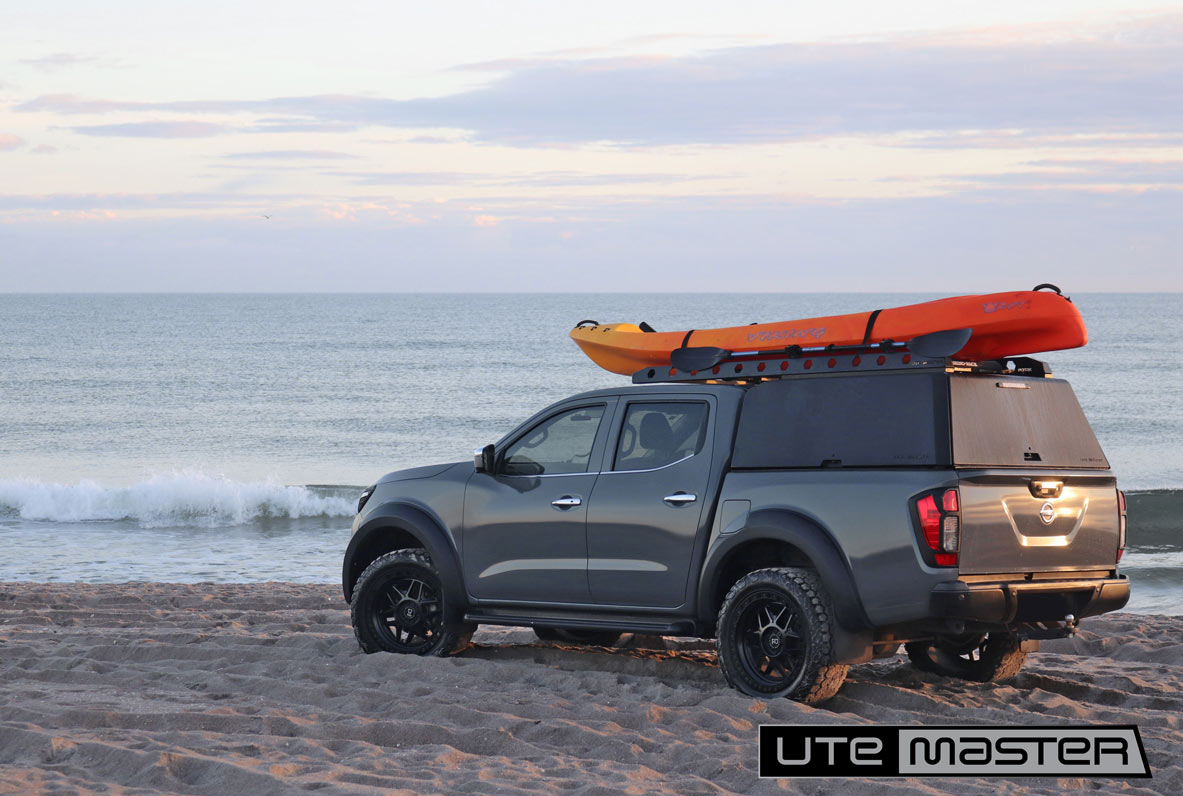 Frequently Asked Questions
Q.) What is the canopy load rated to?
A.) With a Cantilever Roof Tray fitted you can carry up to 200kg's of gear. The Cantilever Roof Tray evenly distributes weight across the canopy for maximum strength.
Q.) Can I mount the Cantilever Rack to another Canopy or Roof Rack?
A.) No, the Cantilever Rack and mounting kit is designed to work with the Utemaster Centurion Canopy.