Ratchet Straps
To suit Utemaster Centurion Canopy Cantilever Roof Rack

The Cantilever Rack is a seriously robust optional extra for the Aluminium Canopy with a 200kg load capacity. It allows you to easily transport materials to-and-from the job site with ease!
The Utemaster Ratchet Strap is designed to work specifically with this rack. It has a purpose-built fitting bracket that bolts into the hex-shaped cut out of the Cantilever Roof Rack making it easy to install.
Part Number:
Part #CANOPY-CANTILEVER-RATCHET
Includes two straps, mounting brackets and hooks.
PLEASE NOTE: This accessory is only compatible with Cantilever Racks made after July 2021
Features Include:
Easy to fit, remove and adjust along the rack

Corrosion-Resistant Stainless Steel

Can be used to secure low profile loads

Load Rating: 200kg (Same as Cantilever Roof Rack)

Dedicated Roof Rack Strap, you'll never forget it!

Retrofittable
No Drill Fitting
The Cantilever Ratchet Strap is attached to the rack using a simple wing bolts system. No drilling is required.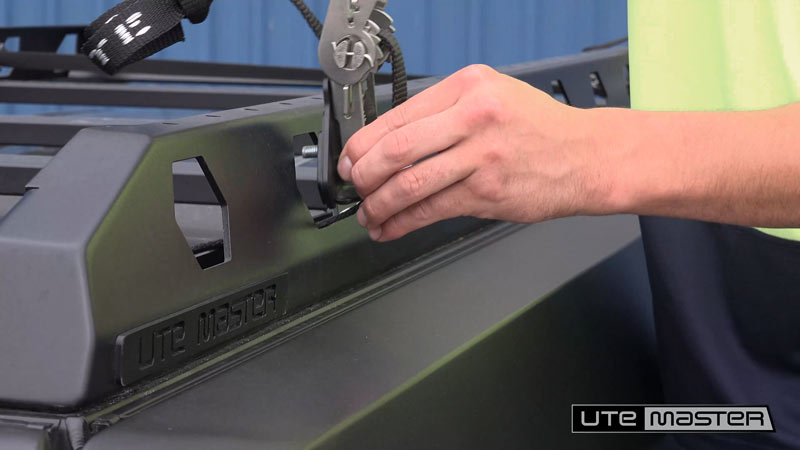 You may also be interested in...
Utemaster Cantilever Roof Rack to suit Centurion Canopy