RECOVERY TRACKS MOUNT
How to mount Recovery Tracks to your Centurion Canopy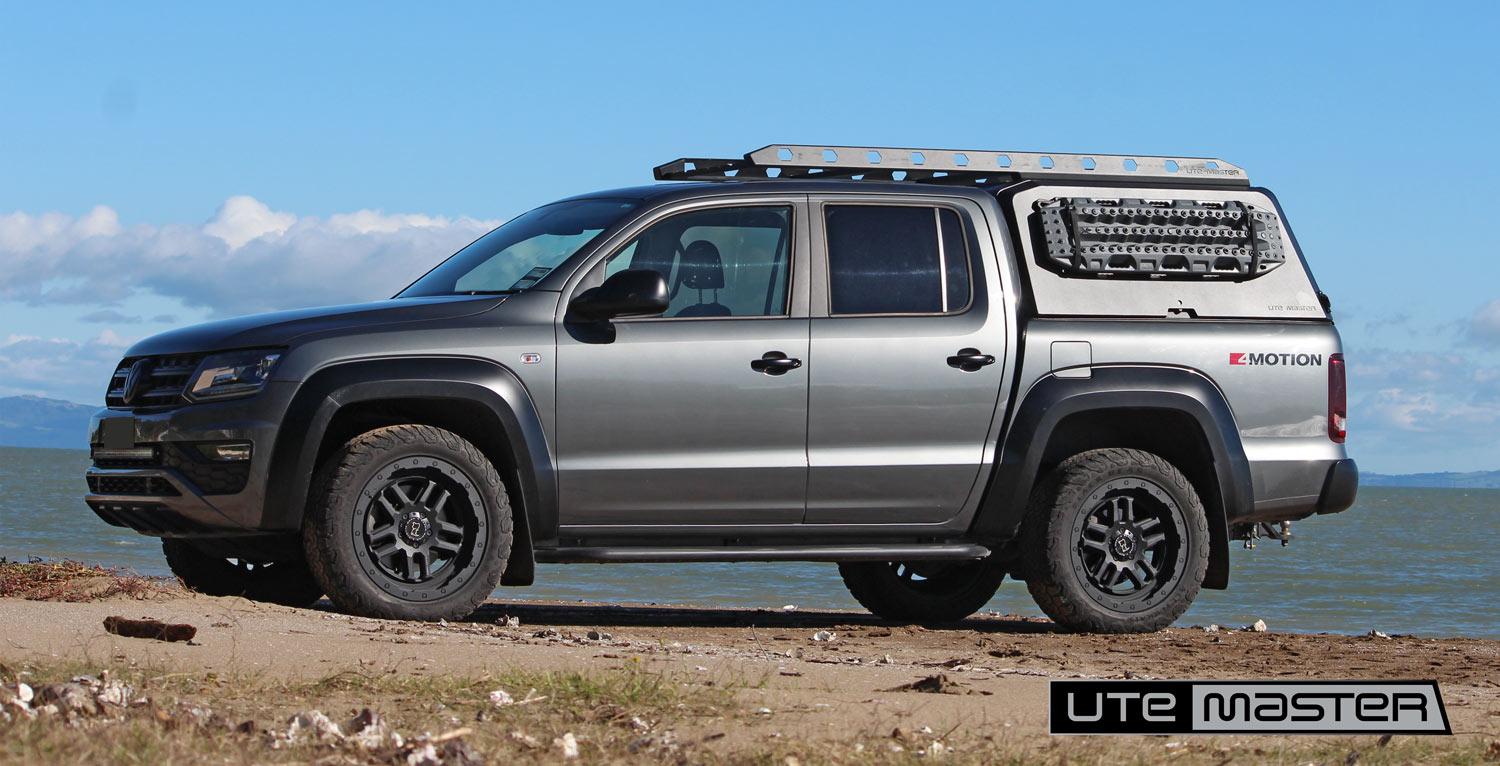 Why mount Recovery Tracks to your Canopy?
Recovery Tracks are a "must-have" accessory for an Overlanding adventure.
They'll help get you out of soft sand, mud or slippery ground where you cannot get traction.
Offroaders opt to mount the Tracks on the outside of the vehicle because when you get into a sticky situation you need to access them straight away and after they have been used they will be covered in mud/sand so you won't want to put them back inside your vehicle.
The flat surface of the Centurion Canopy doors is great for this because it provides easy access and keeps your gear organised and clean inside.
How to mount Recovery Tracks
Because the Centurion Canopy doors are constructed with aluminium it is easy to mount accessories.
Simply line up the Yakima Recovery Track Holders with the door, mark where you want to place it and drill the required holes.
Required Components:
Recovery Track Holders, either Yakima or Front Runner

4x 25mm Button Head Bolts, Nuts & Washers

Silicon to go in between the washers and the canopy, this will help to seal it and prevent water from getting into your wellside.
The standard gas stays on your door won't support the weight of the recovery tracks so we recommend purchasing upgraded gas stays Part#345L450N (To support 2x recovery tracks)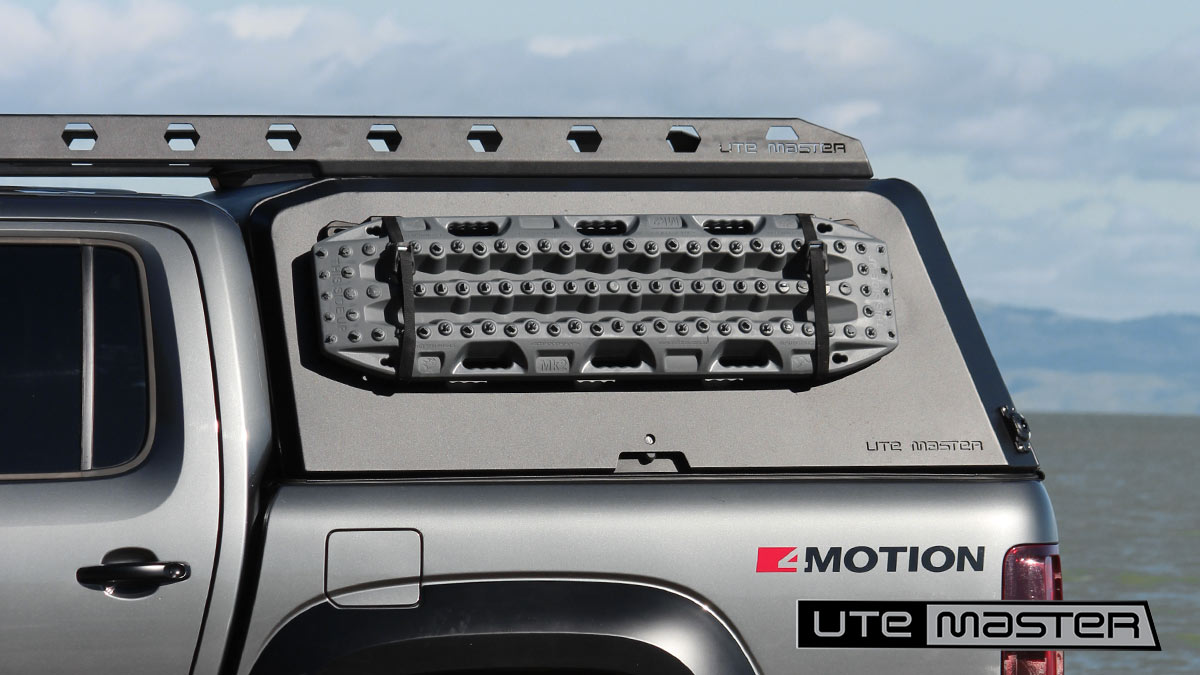 Frequently Asked Questions
Q) What brand of Recovery Tracks do we recommend?
A) TRED & MaxTrax are the market leaders in recovery boards but there are many other types on the market. Check out this review here.
Q) Are they lockable?
A) No, you could either run a locking cable or tether around the tracks to sure it to the mounting bracket.
Q) Can Utemaster supply these products with the Canopy?
A) We do not Recovery Tracks as part of our product range, we recommend you talk to your local Roof Rack or 4x4 Store for supply and installation assistance.