ROOF TOP TENT MOUNTING
Mounting Kit to suit Utemaster Centurion Canopy with Cantilever Roof Rack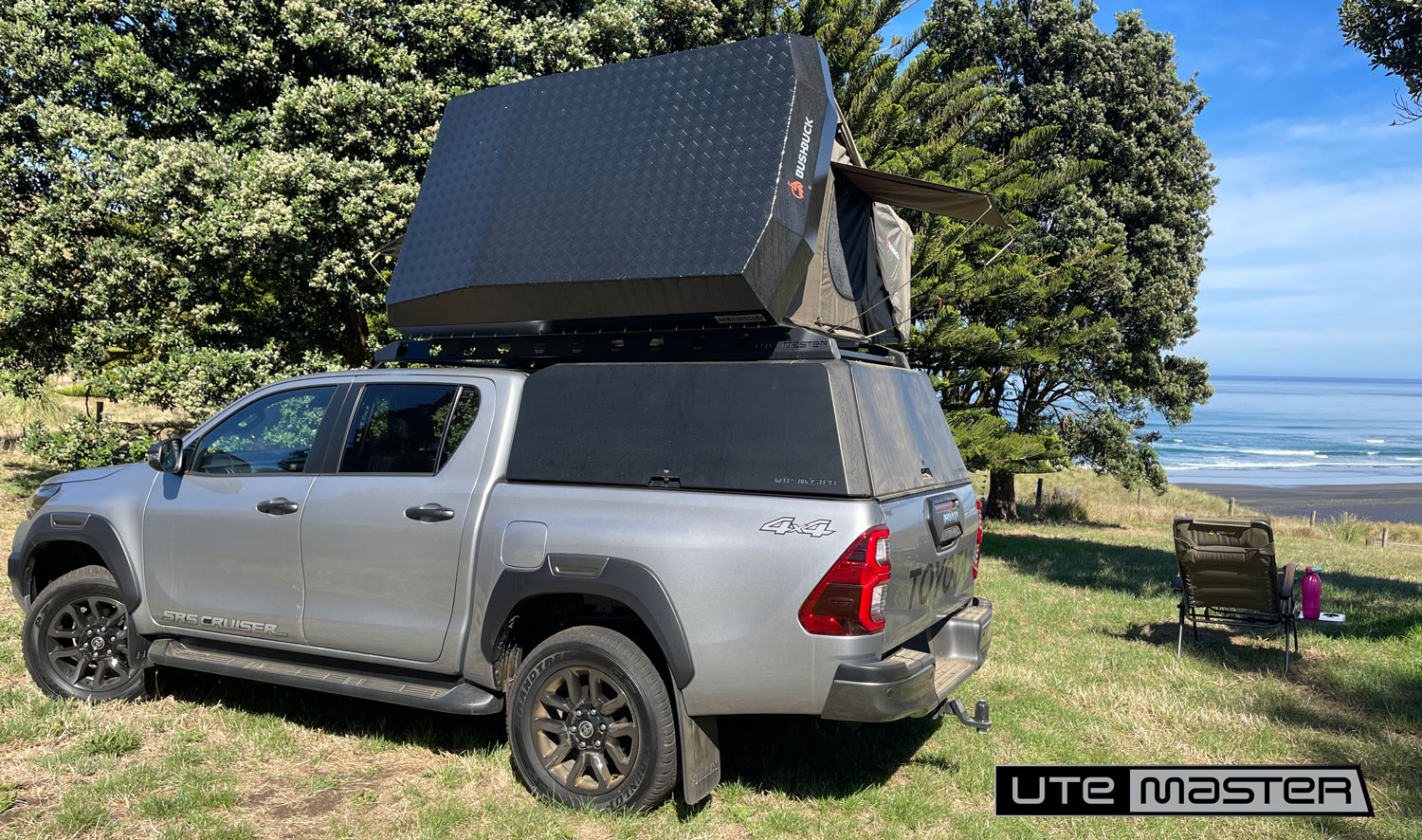 Roof Top Tent Mounting Kit
Camping and Overlanding using the sublime combination of 4WDs and rooftop tents is gaining popularity worldwide.
We've put together a standard mounting kit that is designed to work with the Cantilever Rack and the Bushbuck Armourdillo Aluminium Rooftop Tent.
Part#CANOPY-BUSHBUCK
Includes 4x mounting brackets.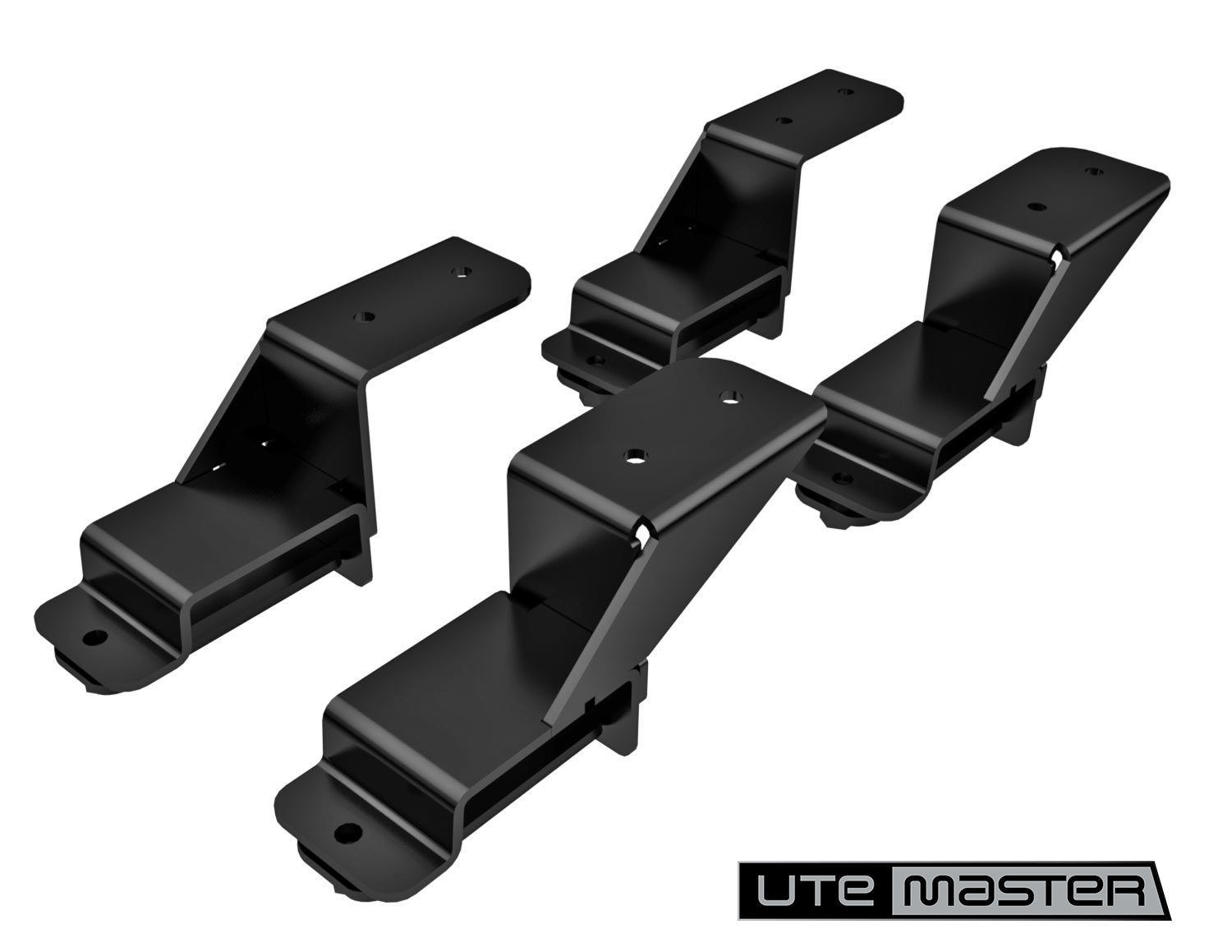 Designed for the Cantilever Rack
Roof top tents are heavy and often have a deadweight of between 40 – 80 KG plus the weight of people inside. A traditional roof rack setup mounted to the cab of the vehicle is not strong enough to support this.
The Cantilever Roof Rack is a seriously robust optional extra for the Centurion Canopy with a 200kg Load Capacity. This makes it ideal for carrying/mounting a Roof Top Tent.
What do our customers say about the Roof Top Tent Canopy setup?
Hear what Darren had to say about his new Centurion Canopy with Cantilever Roof Rack and Roof Top Tent.
Frequently Asked Questions
Q) Does the mounting kit work with other brands of Roof Top Tent?
A) We are actively working to add more standard fitting kits to our range.
The canopy and rack are both made from aluminium so if required you can bolt it directly through the rack. At this stage, the only type of Roof Top Tent we have a standard bracket for is the Bushbuck Armourdillo.
Q) Can I mount the Cantilever Rack to another Canopy or Roof Rack?
A) No, the Cantilever Rack and mounting kit is designed to work with the Utemaster Centurion Canopy.
Q) Can Utemaster supply the Roof Top Tent?
A) This page is set up to provide information about how to mount your Roof Top Tent to the Utemaster Centurion Canopy. We only supply the mounting brackets and not the actual tents. If you would like to purchase a tent, we could recommend contacting Bushbuck or Feldon Shelter directly for pricing and more info.