Cross Bars to suit the Utemaster Load-Lid
Defeat the struggle of lifting heavy items onto the roof of your vehicle.
Something you would experience with a typical roof rack system which is high and hard to access.
Part#LLCB
Reduce vehicle drag by keeping your items down low.
Having gear on top of the vehicle roof can increase drag and negatively influence fuel economy.
The wellside area sits within a streamlined part of the vehicle and has less effect on the drag of the vehicle. If you are carrying an item such as a large box, it won't slow you down.
Carry Heavy Loads.
Carry up to 70kg with a pair of Cross Bars. Easily secure your load with a set of tie downs.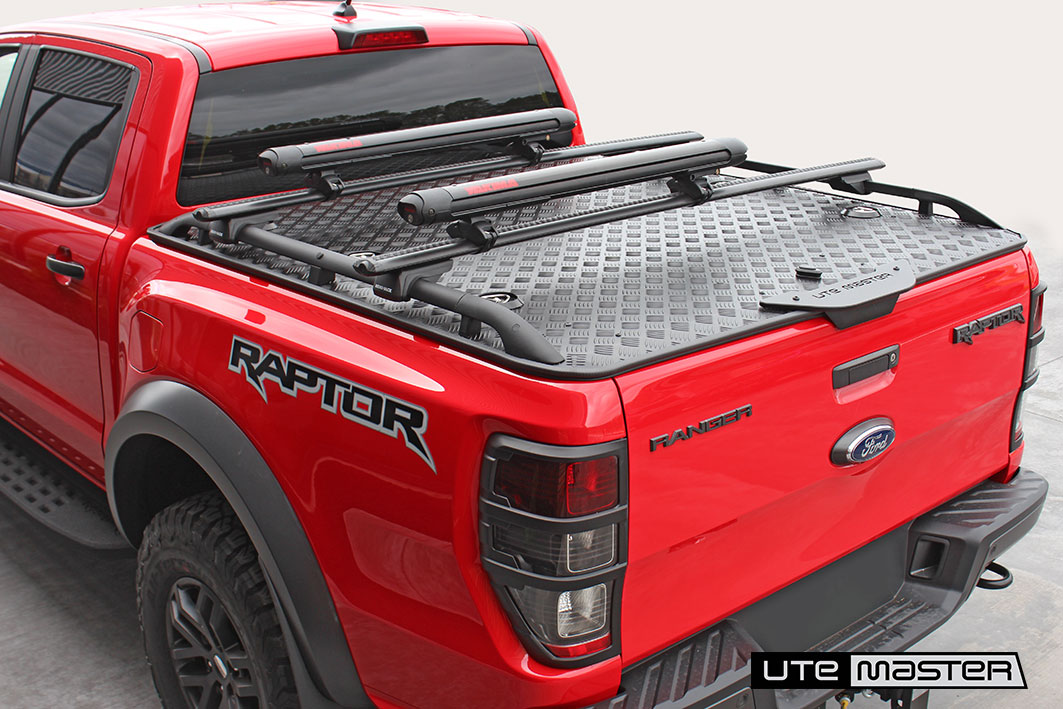 Please note, the crossbars shown in the photo are not a Utemaster product, our exclusive distributor Autosafe Industries will be able to recommend a Cross Bar setup to suit your requirements.
Carrying a Roof Top Tent on your Hard Lid?

Frequently Asked Questions
Q.) How does the wheel holder attach to the lid?
A.) The wheel holder is mounted using a T-Track system so it can easily be removed if required.
Q.) Will it make the lid too heavy to lift open?
A.) The wheel is positioned right at the front of the lid for minimal effect on the lid lifting weight. It is also possible to upgrade the gas struts.