Secure your load with a set of strong lashing rings. The lashing rings simply fold up so you can hook your tie-down strap through the top of the ring. Having multiple lashing rings evenly distributes the weight of your load across the lid. Please note, loads need to be secured using all 4 or 6 lashing rings for the below load rating to be valid.
Part#LLLR-6 (for 6) 150kg rating
Part#LLLR-4 (for 4) 100kg rating
Please note: On a Standard Load-Lid the Lashing Rings will be spaced apart approximately 1100mm.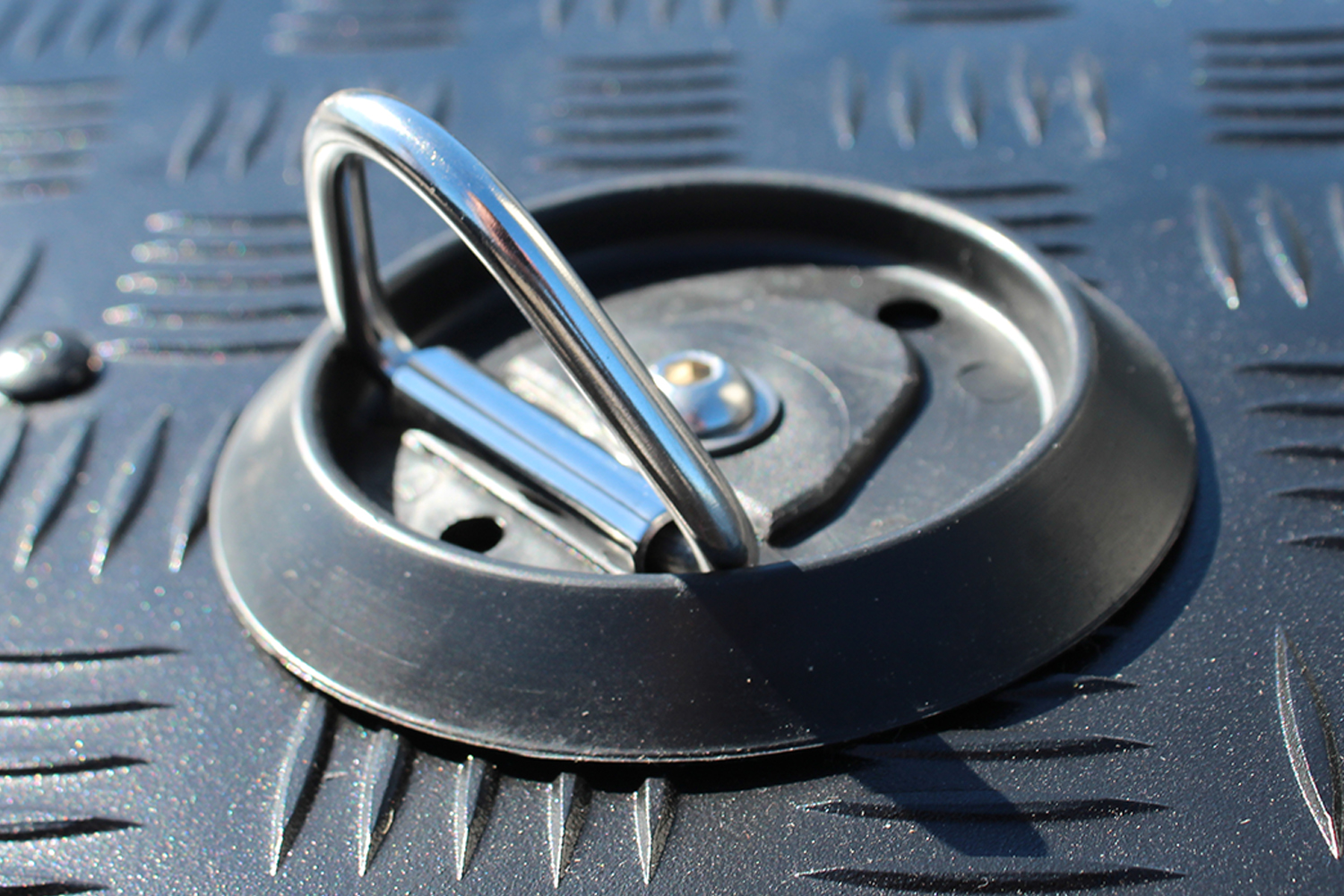 You may also be interested in...
Destroyer Side Rails to suit the Utemaster Load-Lid
Destroyer Side Rails