Rear Ladder Rack
Need a way to carry ladders or long objects on your ute?
The Rear Ladder Rack is an easy to install, detachable solution.
Oasis Black: Part#LL-LRB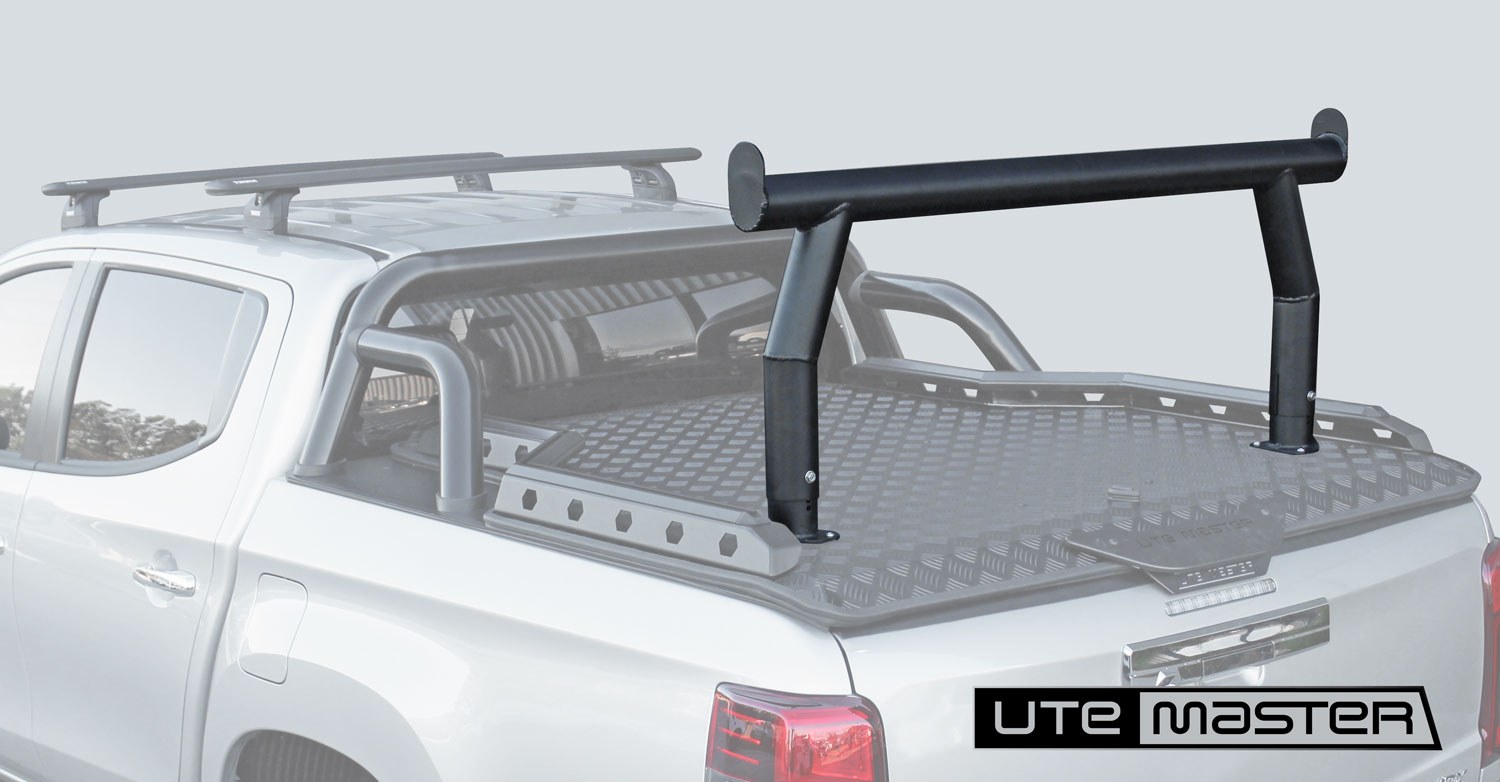 Features Include:
- Heavy-duty 80mm tube
- Easy to attach/remove
- Adjustable height to match the cab
- Lowest Height: 500mm
- Highest Height: 632mm
- Adjustable in 11 increments of 12mm
- Designed to match manufacturers roof rack ratings: 70-100kgs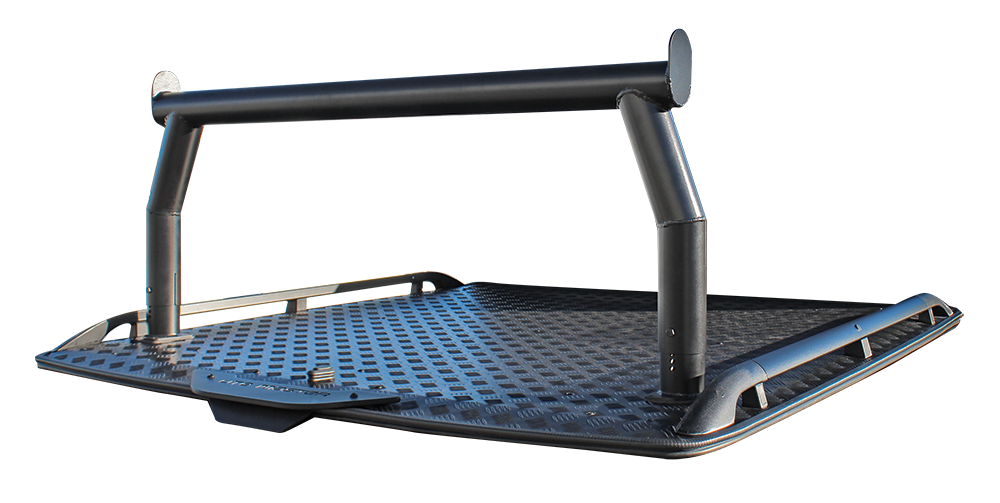 Frequently Asked Questions
Q.) Will it match the height of the roof racks on my cab?
A.) The Rear Ladder Rack has an adjustable base so you can increase or lower the height so that a long load is level with the roof racks on your cab.
Q.) Can it be removed?
A.) Yes, the Rear Ladder Rack can be removed by unbolting it from the underside of the lid.
You may also be interested in...
Destroyer Side Rails to suit the Utemaster Load-Lid
Destroyer Side Rails